Helping Small Business Owners Succeed!
As small business owners ourselves we understand the pain points of other small business owners. For over 25 years we have been helping small business owners reduce their tax liability and keep more of their hard earned money. To continue that focus we took the standard model of accounting and enhanced it with technology to bring our clients a whole new experience.
As a business owner, you have more important things to do than to keep your own books. With our streamlined packages we give you bookkeeping, tax preparation and your time back for one low price. Custom packages starting at only $49/month. 
On the go? We have an App loaded with tools! Mileage tracker, Receipt manager & more!
Business Owner Packages
We've found that almost every business has the same needs at various stages of growth. With our use of technology,we're able to work efficiently to provide data quickly, consistently, and accurately. Due to our focus on efficiency, we're able to offer custom pricing that is designed to grow with you based on your individual business needs.Our basic package contains everything a business owner needs to allow you to focus on the work you love while leaving the finances to us. The add-ons we offer provide additional services when, and if, they are needed.
Package Pricing
PRICES TO MATCH YOUR BUDGET WITH ALL INCLUSIVE PACKAGES.
GET STARTED TODAY.
Learn more about what we do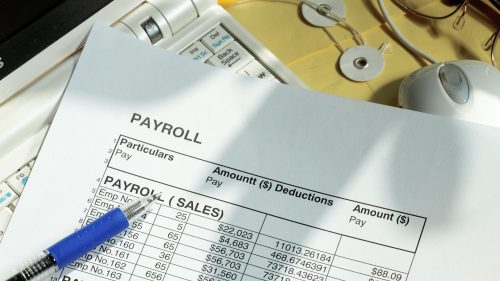 Payroll
Payroll can get complicated. Don't stress, let us manage your payroll. Our services include tax filing, direct deposit and online access. This can be a stand alone service or added to a package.